Father Luigi Graiff Missionary and Martyr in Africa.
Luigi Graiff of Fiorenzo Graiff and Giuseppa deRomedis – Romeno- Italia 1 Oct. 1921, Parkati – Kenya, 11 Jan. 1981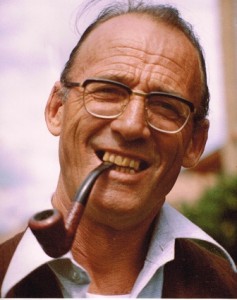 At 13 he stepped into the Consolata Fathers Institute of Favria Canavese, Turin. In Dec. '49 he was ordained priest and celebrated his first Mass on 11 April '50. Luigi was first sent to Kenya in the Nyeri Diocese and then to those of Katanga and Mugoiri where with great enthusiasm was active in the construction of local Churches, Hospitals, Homes for the Consolata sisters, and in several other projects for the local community.
After a short period in Italy from '61 to '63 Luigi returned to Africa and Bishop Cavallera appointed him Parish Priest of Laisamis in the Marsabit Diocese. There Luigi opened the Loyangalani and Parkati Missions, located in the poorest and most desolated areas of Kenya, peopled by nomadic clans  and infested by local bandits and bush-fighters. Every week Luigi visited the farthest communities bringing them the religious comfort together with means of primary help.
The morning of Sunday 11 Jan '81, some Ngorokos bandits stopped his vehicle while driving to Tuum and brutally slaughtered him together with two altar-boys traveling with him, while the catechist escaped the massacre.
Father Luigi is buried in a small cemetery in Kenya, the place where he always wanted  to stay.
In 2001, 20 years after his death, Romeno celebrated the anniversary with a solemn ceremony headed by Trentino Bishop Luigi Bressan, many other priests, missionary people, parents and fellow-villagers.
(Synthesis by Maria Floretta of Rita Zucali's biography, in "Memories and  chronicles of Romeno", Francisci Publisher, 2001, pag 236 – 237)